Message from the president:
Ladies and Gentlemen,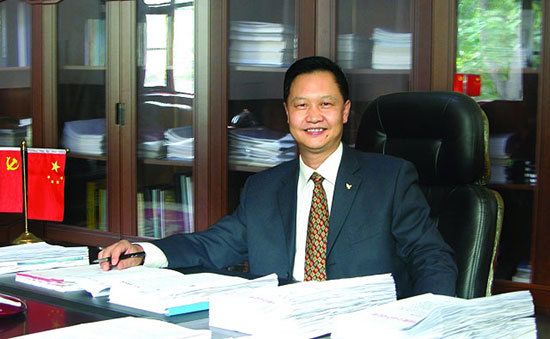 Sincerely thank all our customers,investors,our peers in electrical industry and our suppliers,Thanks for your long-term trust and support to Lanzhou Great Wall Electrical Corporation!
Time flies so fast and it has been 10 years since its establishment,Lanzhou Great Wall Electrical Corporation(GWE)has made an impressive achievement,The key economic indicators goes up with a rate of 15%each year.our company's products have high reputation popularity and influence in power generation,transmission and distribution,metallurgy,petroleum,chemical,coal,transportation,construction and other industries,and have used in Yangtze River Three Gorges Project,human-carried space flight project,Qinghai-Tibet Railway,Beijing Subway,the south-to-north water diversion project,the west-to-east natural gas transmission project and other Chinese national key projects,our company's products not only cover all over the country but also export to about 50 countries and regions in European,America,Asia,Africa.export sales contribution rate of key products is about 20%.
Look back at the company's history,we choked up with emotions;look to the future,we are full of confidence.we deeply understand that all the achievements we have made is composed with sweat and wisdom of GWE's staffs,composed with the caring,support and help of all levels leader cadres and community,and especially the trust and support of our customers.
Achievements are reached by hard work;Actions are done after thorough consideration.New start,new challenge,based on market as the orientation,innovation as the motivation,sustainable development as the target,invigorate the equipment manufacturing industry as the duty,Great Wall Electrical will comprehensively improve the core competitiveness of enterprise,mold GWE's brand image.We will work hard to make GWE become a first class Chinese electrical equipments R&D,manufacture group,which based on taking the electrical equipments as the core industry,new energy industry and hydropower stations integration solution as new growth engine.We will constantly improve our production quality and offer you unsurpassed services and electrical system solution,return to the shareholders with good performance and fast,stable development.
Great Wall Electrical will gain and dominate the market based on management innovation,technology innovation and system innovation.We will continue to play an active role in the electrical industry and to develop economic,technology,and trade cooperation with people all over the world on the basis of equality and mutual benefit.
Lin Yang